Slide One - copy
WHOLESALE DISTRIBUTORS

FOR HOSPITALITY & TVS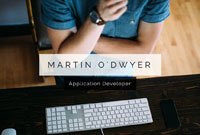 Slide One - copy - copy
WHOLESALE DISTRIBUTORS

FOR SMALL APPLIANCES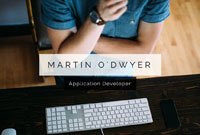 Slide One - copy - copy - copy
WHOLESALE DISTRIBUTORS

FOR LARGE APPLIANCES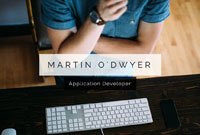 Slide One - copy - copy - copy - copy
WHOLESALE DISTRIBUTORS

FOR COMMERCIAL APPLIANCES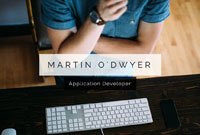 Wholesale Avanti Freezers
Ambar Distributors carries a comprehensive range of wholesale appliances to meet our B2B clients' needs. If you own or manage corporate housing, serviced apartments, or any residential or commercial buildings, you can procure top-quality appliances in bulk with ease. Our company has also served real estate agents who need to upstage homes, property developers who want to add household appliances, and more. At Ambar Distributors, we are one of the leading sellers of wholesale Avanti freezers.
Avanti is well-known for designing and manufacturing compact appliances such as freezers, refrigerators, ice makers, wine refrigerators, microwave ovens, washers and dryers, and more. Avanti freezers have a sleek exterior and will complement most modern and contemporary interior designs. Additionally, they make compact freezers that will fit perfectly in any office with small pantries. Popular options include upright and chest freezers.
With over four decades of experience in the appliance industry, Avanti has established itself as a leading brand that provides high-quality products at an exceptional value. Therefore, you can always trust that any freezer you purchase from this credible brand is bound to offer a great return on your investment.
Notable Features of Wholesale Avanti Freezers
Avanti Freezers are the epitome of convenience, ease, and customizability. They have features such as integrated door handles and easily organizable compartments to store and segregate different types of food for various purposes. The freezers also have a power indicator light to inform the users that their food products are frozen and safely stored.
At Ambar Distributors, our wholesale Avanti freezers are energy-efficient, allowing users to adjust the temperature according to their needs. There is a manual defrost option that can help to keep frozen goods fresher by maintaining a more consistent freezing temperature. These freezers also incorporate a defrost drain to remove excess water during the defrosting process conveniently. These features certainly provide great value for your guests, tenants, and homebuyers.
Why Choose Ambar Distributors' Wholesale Avanti Freezers?
To get the most out of every appliance purchase, work with Ambar Distributors today. Quality bulk appliances are a specialty of Ambar Distributors, and we offer a fair price to all of our clients. You will save a lot on spending as compared to what you would pay from retail.
Ambar Distributors can assist you in saving money by acquiring wholesale appliances at a factory-direct price from various manufacturers. It will then be possible for the money that you get to save to be put to greater use in your business, such as growing your operations and bringing in more income on a yearly basis. Ambar Distributors has worked with a variety of industries all around the country through our conveniently located warehouse in Miami, Florida. Your company's growth is mirrored by the expansion of our collection of consumer electronics and appliances to fulfill your business needs. With Ambar Distributors, you can be certain that you will be getting your hands on top-quality products without having to spend excessively for them.
If you have any questions about purchasing wholesale Avanti freezers from Ambar Distributors, feel free to contact us today.