Wholesale Appliances For Apartments Wholesale Appliances For Apartments
 If you are a landlord and own apartment buildings, it is important to make all of your properties habitable. In addition to ongoing maintenance, your rental apartment rooms should be kitted out with essential electronics and appliances. Fully-furnished apartments have a higher chance of attracting potential tenants. If you want to reduce vacancies in your apartments, Ambar Distributors can help. We are recognized as a leading wholesale distributor of a wide range of small and large high-end appliances. Whether you are looking to get laptops or the latest Samsung TVs, we have got you covered.
TVs and Electronics for Apartments
A good way to improve the move-in condition of your apartment is to include flat screen smart TVs in your tenants' contracts. At the end of the day, renting out apartments is about dressing them in ways that add value. 
Adding modern electronics into the mix can help boost the appeal of your properties. At Ambar Distributors, we offer flat and thin plasma TVs. These electronics can be mounted on walls and enable apartment owners to maximize their space.
Small And Large Appliances For Apartments
From refrigerators to ovens to stoves, most tenants appreciate having these appliances readily available in their apartments. In fact, they are happy to pay extra for properties that make their lives easier. Ambar Distributors carries a comprehensive range of small and large high-end appliances. For example, our combi fridge-freezers are durable, reliable, and consume less power.
If you are looking to invest in water-saving dishwashers, you have come to the right place. Our products come with eco-friendly features and can help create a luxurious and finished look to your kitchen. You may be pleased to know that we are an authorized distributor of LG and KitchenAid.
Air Conditioning Systems
for Apartments
A/C systems are essential appliances to install in apartments. Global warming has caused rising temperatures as well as long, hot summers. Rental apartments without air conditioning systems can be a deal-breaker for many individuals. 
At Ambar Distributors, we are a trusted wholesale distributor for air conditioners. We represent well-known brands such as Philips, Panasonic, Samsung, Sony, and LG.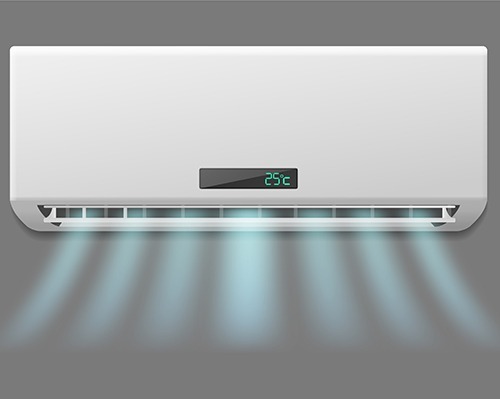 Why Should Apartment Building Owners
Work With Ambar Distributors?
While apartment owners and landlords are not legally required to provide appliances, the question is: why wouldn't you? A few luxuries go a long way in attracting tenants and clinching deals. Ambar Distributors is here to make the process of purchasing consumer electronics into a hassle-free experience. Ambar Distributors has unwavering commitment to helping landlords get their apartment rental business moving in as little time as possible.
We are recognized as one of the largest and strongest wholesale distributors in Miami, Florida. From Samsung to Lenovo to Frigidaire, our warehouses are stocked with a wide variety of computers, 4k TVs, audio and video systems, kitchen appliances, A/C systems, and much more. Most importantly, you can purchase the electronics and appliances you need at the most competitive rates.