Slide One
MORE THAN 10 YEARS
"WE WANT MORE
FOR YOUR HOME.
YOU SHOULD TOO"
— Ambar Distributors, USA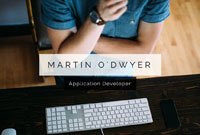 Slide One - copy
Call us today and find out why we
constantly growing in market share
"TOGETHER
WE'LL GO
FORWARD" 
— Ambar Distributors, USA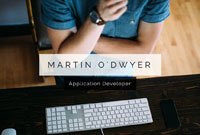 Slide One
MORE THAN 10 YEARS
"OWN YOUR
SPACE, NEVER BE
SATISFIED"
— Ambar Distributors, USA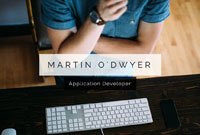 Slide One - copy
Call us today and find out why we constantlygrowing in market share
"TOGETHER WE'LL GO
FORWARD"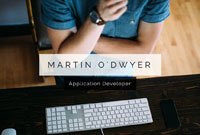 Ambar Distributors, LLC, was founded in 2009 and ever since then, we have proven ourselves as one of the largest and strongest wholesale distributors in Miami, FL. We pride ourselves on being the most reliable supplier for wholesale distribution. Regardless of the type and brand of appliance you are looking for, you can find it when you shop with us.
Types of Appliances We Stock
We stock the following types of appliances for wholesale distribution:
Consumer Electronics you need to stock your electronics store with.
Audio and Video Devices that can be trusted.
Computers and Laptops from many major brands.
Tablets and Gaming Systems from trusted brands.
Home Appliances like washers, dryers, ovens, stoves, and ranges.
Large Appliances that include refrigerators and dishwashers.
Small Appliances such as blenders and coffee makers.
Air Conditioners and Generators to beat the Floridian summer heat.
TV sets that include LED-TVs, Plasma TVs, 4K TVs, OLED, QLED, Smart TVs, Android TVs and more.
Major Appliance Brands We Stock
At Ambar Distributors, we are proud to stock products and appliances from a long list of trusted brand names. Below are just some of the brands we stock:
Samsung
Magic Chef
KitchenAid
LG
Electrolux
Hotpoint
Frigidaire
Café
Monogram
Fisher & Paykel
Bosch
Amana
HISENSE
TCL
Profile
Avanti
Summit
… and many more!
Commercial Clients We Work with
Ambar Distributors specializes in high-volume orders for commercial clients. This means that we are able to offer you competitive prices as well as exceptional customer service. Because we only work with commercial clients, we are better positioned to understand your unique needs as well as those of your target market and customer group.
Below is a list of commercial clients we work with:
Apartments
Corporate housing providers
Developers, designers and general contractors
Offices
Residential and commercial builders
Multifamily property management companies
Government sales
Electronic stores
Real estate agents
… and more!
The Ambar Advantage
When you shop with us at Ambar Distributors, you can be assured of the following advantages:
Great value for money: When purchasing electronic appliances in large volumes, you can be assured of a much better price than you can get with retail. Because we deal exclusively with B2B clients across a wide range of industries, we can make the most suitable recommendations based on your unique needs, preferences, and requirements.
Personalized customer service: We understand that no two clients have the exact same needs, even if you are operating within the same industry. To this end, we always take the time to conduct a thorough initial consultation if you are unsure what type of products will best suit your needs. Our customer service team take a friendly approach when dealing with clients and that's the way it will always be.
Timely and reliable delivery: Once you have confirmed your order, all you need to do is sit back and wait for us to deliver. We deliver timely and reliably as per the delivery date agreed with you.
Please contact us today if you would like to set up a new account for your business.